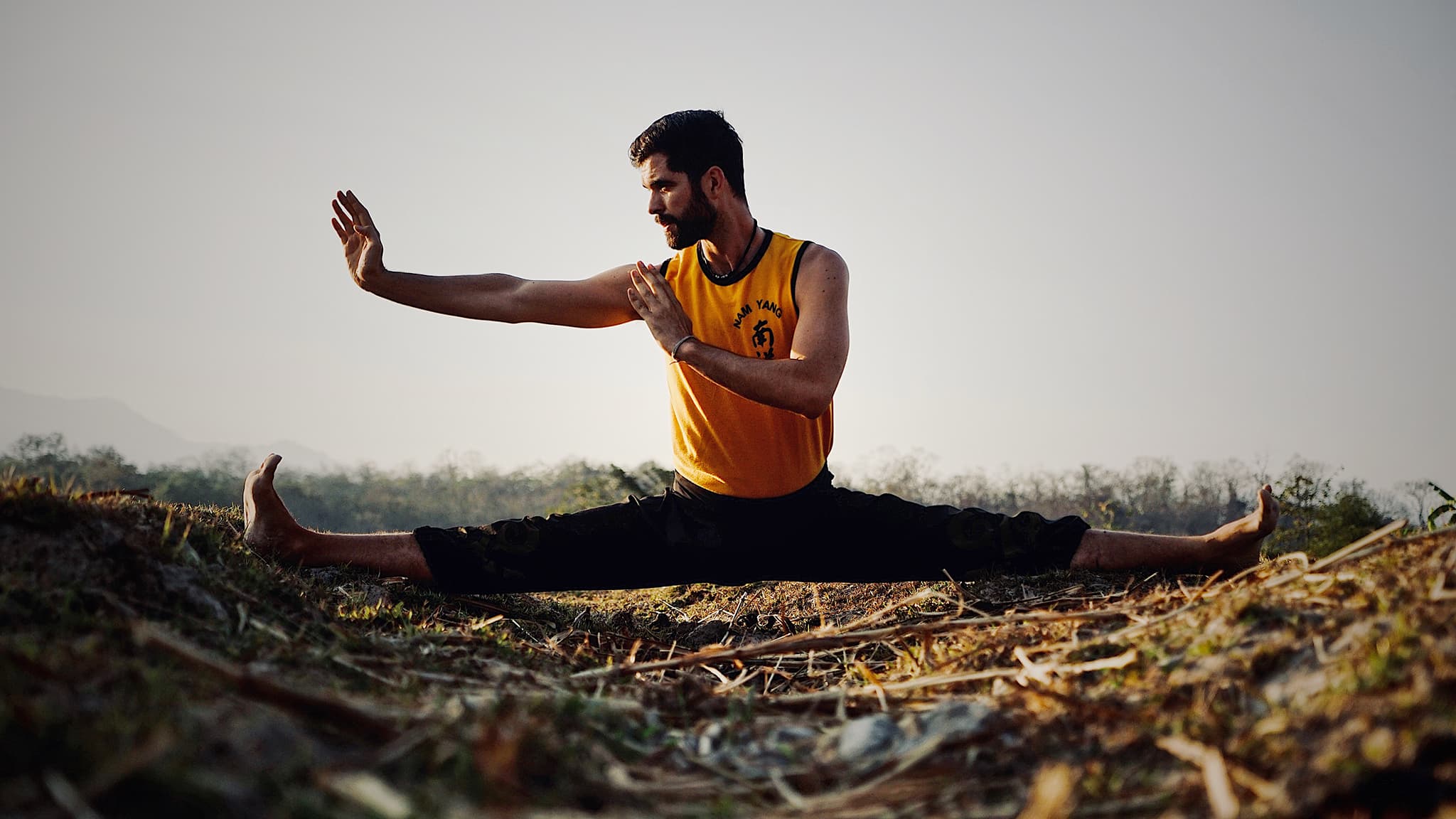 We are very happy to host, in collaboration with Spring Academy,
Thomas Croc who will be teaching Kung Fu Workshops and regular classes for all ages.
Registration is required: Esta dirección de correo electrónico está siendo protegida contra los robots de spam. Necesita tener JavaScript habilitado para poder verlo., 6987093993
Saturday 15th, 22nd, 29th of October from 10 am to 1:30 pm
You can join some or all classes:
From 10 to 11: Soft Class, Chi Kung & Shuang Yang.
From 11 to 1: Kung Fu Class (See description below).
From 1 to 1:30 Sanda class.
Dates

October 15th

October 22nd

October 29th

Kung Fu Class

Fighting with Tiger-Crane Art

Springy Power & Free-Hand forms

Take downs & Ground Fight

Content

Aiming Points

Partner Drills

Sticky Hands

Fascia Breathing

Sum Chien

Power Strikes

Falling Drills

Leg Sweeps

Ground Defense
Nam Yang Greece and CrocKungFu welcomes you to a month of Traditional Shaolin Kung Fu at Casa Lucia. During this month we will practice some of the most important aspects of our Arts:
-Fighting Techniques for attacking and defending with the Tiger-Crane Combination leading towards light sparing with sticky hands.
-Springy Power & Free Hand forms, if there is no springy power then it is not Kung Fu! The free-hand forms helps us develop springy power.
-Take Downs & Ground Fight, because most fights ends up on the floor it is good to practice falling, getting up or taking someone down from the floor.
The classes are designed for all level of fitness and experience, they will include some light warm-up and stretches.
Note that it is possible to book private lessons at Casa Lucia, contact for more info.